English version below.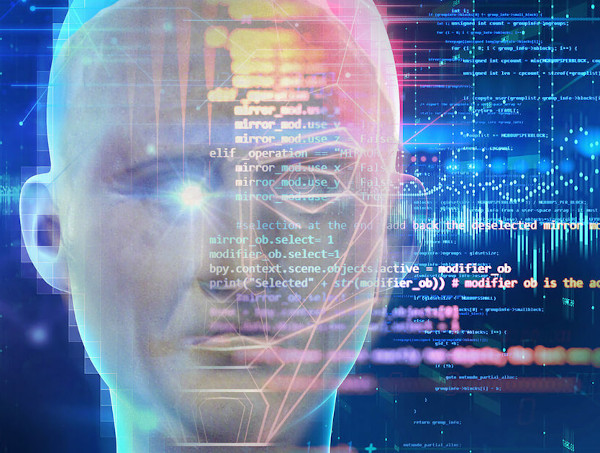 In questo periodo si fa un gran parlare di alcuni applicativi che usano l'intelligenza artificiale per generare contenuti, in particolare di quelli della serie ChatGPT per i testi e di Dall-E e Midjourney per le immagini.
Lo spazio di questo breve articolo non è il luogo per entrare nella pure utile e necessaria riflessione su portata e implicazioni dell'uso di tali applicativi; voglio qui semplicemente riportare l'esito di un piccolo esperimento appena condotto.
Per prima cosa ho cercato alternative dei software di cui sopra che non richiedano fastidiose registrazioni per accedere al servizio; tanto il più delle piattaforme ha già un sacco di modi per tracciare le attività degli utenti. Tra le non molte alternative possibili, la scelta è infine caduta su Perplexity.ai per i testi e su Hotpot.ai per le immagini. A entrambi è stata proposta un'ipotesi di lavoro alquanto inverosimile al fine di misurarne il comportamento.
La richiesta fatta a Perplexity recitava: "Joe Biden e Vladimir Putin hanno cenato assieme in una pizzeria di Capri. Scrivine un articolo di 250 parole".
Puntualmente l'algoritmo ha risposto che negli archivi di dati con cui è stato addestrato e alimentato non risultano evidenze di una cena in pizzeria tra il presidente statunitense e quello russo; tanto meno a Capri. Ho dunque aggiustato il tiro: "Immaginiamo che Joe Biden e Vladimir Putin abbiano cenato assieme in una pizzeria di Capri. Scrivine un articolo di 250 parole".
A questo punto la richiesta è stata accolta e Perplexity ha elaborato un quadretto persino simpatico, il cui testo è leggibile qui. Si noti che a ogni modo sono stati inseriti delle note e un approfondimento (View detailed) per spiegare che si tratta di un articolo fittizio, poiché non esistono evidenze a testimonianza del fatto.
Automatismi per automatismi, chi non legge l'inglese può godersi qui la traduzione in italiano di Google Translate.
Anche tra i generatori di immagini qualcuno ha risposto che la mia richiesta non poteva essere processata in quanto conteneva informazioni non appropriate.
Hotpot invece si è prestato al gioco e ha fornito la sua interpretazione della cena immaginaria; in un palese stile videoludico, ma con l'esito estetico migliore tra i generatori di immagine utilizzabili senza registrazione.
Che dire? L'esperimento è stato molto interessante e gli spunti di riflessione certo non mancano.


---
English version

A Small Experiment With Generative Artificial Intelligence

There is a lot of talk these days about some applications that use artificial intelligence to generate content: e.g., the ChatGPT series for texts, and Dall-E or Midjourney for images.
I am not supposed to enter here into the also useful and necessary reflection on the implications of using such applications; I simply want to report on the outcome of a small experiment I just did.
First, I looked for alternatives to the above software that do not require annoying registrations to access their services; most platforms already have plenty of ways to track users' activities, even without hassling with log-in's and sign-up's.
Among those alternatives, the choice fell on Perplexity.ai for texts and on Hotpot.ai for images. Both were given a rather implausible working hypothesis in order to measure their behaviours.
The request made to Perplexity stated: "Joe Biden has dined at a pizzeria in Capri with Vladimir Putin. Write a 250 word article about it".
Promptly the algorithm has replied that in its data archives there is no evidence of a dinner at a pizzeria between the US and Russian presidents; let alone in Capri. I have therefore adjusted my request: "Let's suppose Joe Biden has dined at a pizzeria in Capri with Vladimir Putin. Write a 250 word article about it".
At this point, the request was accepted and Perplexity came up with a nice little tale, which you can read here.
However, notes and an in-depth (View detailed) have been included to explain that the generated article is fictitious, as there is no evidence to prove the event.
Even among the image generators, some replied that my request could not be processed as it contains inappropriate information.
Hotpot, on the other hand, played along and provided its interpretation of the imaginary dinner; in a blatant videogame style, but with the best aesthetic outcome among the image generators that can be used without log-in's and sign-up's. You can see this funny picture here.
What can be said? The experiment was very interesting and there is no shortage of food for thought.