Roisin, Voce Femminile Per Text To Speech In Inglese Con Accento Irlandese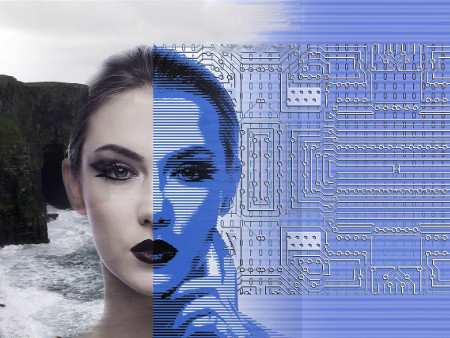 Qualche tempo fa ho toccato il tema della sintesi vocale applicata alla lettura automatizzata di testi (text to speech o TTS in inglese), presentando il caso studio di Drinkie, un elementare assistente vocale fatto in casa.
Lasciando momentaneamente da parte gli impressionanti sviluppi che sta avendo anche in questo campo l'applicazione di modelli di intelligenza artificiale, numerose sono le aziende che da tempo offrono voci e interfacce a pagamento, alcune anche di buona qualità, come la famosa voce Roberto di Loquendo, impiegata dalle ferrovie italiane per gli annunci a bordo dei treni. Numerose sono però anche le soluzioni gratuite.
E ancora una volta le cose più interessanti si trovano disponibili per Linux. Tra le migliori per qualità quelle che arrivano con la libreria Pico di Svox e con MARY TTS.
Tuttavia esiste anche una libreria in Python che permette di appoggiarsi alle voci utilizzate da Google sul sistema operativo Android; per intenderci, quelle che ognuno di noi ha a disposizione sul proprio smart phone. La cosa interessante è che gTTS, questo il nome della libreria, permette non solo di impiegare i modelli standard, ma anche le localizzazioni sperimentali (almeno per l'inglese).
È così che con un po' di pazienza sono riuscito a trovare una voce femminile inglese dal fascinoso accento irlandese. Poiché Google, almeno per quanto ho visto sinora, non dà un nome proprio alle sue voci, diversamente da quanto accade con gli altri sviluppatori (probabilmente per individuarle univocamente poi sul web), mi sono preso la libertà di battezzare la mia scoperta: Róisín.
Al momento sto impiegando Róisín nella lettura del diario che sto tenendo in questi giorni di chiusura per coronavirus e come annunciatrice di Virgil Radio.
Come suona?
Ecco qua.
---
🇬🇧 English version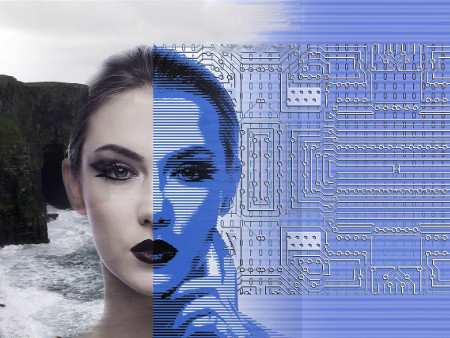 Some times ago I had mentioned text-to-speech technologies with reference to my study on a basic home made virtual assistant, Drinkie.
Apart from the wonderful new results of AI applications to voice synthesis, there are may commercial products and voices around, such as the famous Roberto by Loquendo, used by the Italian railways.
But there are also several free and open source solutions, and, of course, many of them run under Linux. Among these last ones, the voices of Svox Pico and of MARY TTS are of a pretty good quality.
Still, there is also a Python library which allows to make use of the voices of Google Android; id est, the voices everyone of us have on our smart phones. A good point of this library, whose name is gTTS, is that it allows also to use the local experimental variants (at least for English). This is how I managed to get a female voice with a charming Irish accent.
As I haven't seen Google giving any forename to their voices (as other developers do, possibly to make them univocally findable on the web), I have taken the liberty to christen my finding: Róisín.
At the moment I am using Róisín to read the journal I am keeping during these days of seclusion because of the coronavirus and as a speaker at Virgil Radio.
How does it/she sound like?
Here it/she is.