A Tour Guide In Mantua And Sabbioneta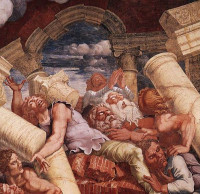 GUIDE SERVICE
The Mantova Guide offers the following guided tours in Mantua and Sabbioneta.
New!!!
- Only tiny groups, so you may better enjoy your guided tour: discover.
- 3 day or 5 day full immersion itinerary to discover and explore Mantua and Sabbioneta: discover.
- Night guided tour of Mantua town centre: discover.
Classic tours.
- Guided tours to Mantua town centre, its palaces and its museums, such as the Ducal Palace, Palazzo Te, the Cathedral, St. Andrew's basilica, St. Lawrence's rotunda...
- Guided tours to the treasures of the Francesco Gonzaga Museum in Mantua.
- Guided tours to Palazzo d'Arco and Falconetto's Zodiac Room in Mantua.
- Guided tours to temporary exhibitions in Mantua.
- Guided tours to Sabbioneta.
Theme itineraries.
- Power symbology and art treasures of the Gonzaga family.
- The Mantua of Isabella d'Este and her son Federico II Gonzaga.
- The Mantua of poet Virgil, id est the ancient Roman town.
- In the footsteps of the authors and writers who lived in and wrote about Mantua.
- Fairy-tale guided tours to Mantua (for children).
- In the footsteps of faith, among churches and museums of sacred art.
- In the footsteps of the ancient Jewish community of Mantua, among tales and cooking.
- In the footsteps of Giuseppe Verdi's "Rigoletto" and of the musicians who had to do with Mantua: such as Claudio Monteverdi, Wolfgang Amadeus Mozart, Antonio Vivaldi...
Very Interested Person tours – New!!!
- Special individual tours with a private guide: read more.
Visits are always with an author who is also a licensed qualified tour guide, certified for tours in English, French, Spanish and Italian.
---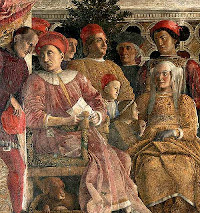 VIP TOURS
The VIP tour service is intended for Very Interested People: individual visitors and small groups up to 4 people, who want to enjoy a private guide to discover Mantua and Sabbioneta, and their magnificent monuments, in a customized and exhaustive way.
The visits are walking tours with an English speaking licensed guide who is a connoisseur of literature, history, art history and local cookery, and who may offer a 360° illustration of the city and even useful tips to appreciate typical local food and wine.
In addition, if your hotel is located in Mantua historical centre, upon request, you may meet the guide at the reception to start the tour.
VIP tours are surely the best way to make your cultural stay in Mantua and Sabbioneta unforgettable.
As usual, you may contact me directly for info and reservations.
---

CONTACTS
You may contact me directly at the following addresses to ask more information about the itineraries or to book a guided tour:

🖭 Messagenet voicebox / answering machine: +39 0376 158 6243, or
📩 email mantovaguide@litterae.eu.

Any reservation request entails the acceptance of the Terms of Service.
Privacy policy: your data are handled according to the Regulation EU 2016/679.
---
👉 🇮🇹 Italiano 🇫🇷 Français 🇪🇸 Español 🇩🇪 Deutsch 🇵🇹 Português 🇩🇰 Dansk 🇷🇺 Русский
Contatti
🖭📞 +39 0376 158 6243
📨 mantovaguide@litterae.eu
---
Lingua
🇮🇹 Italiano 🇬🇧 English 🇫🇷 Français
🇪🇸 Español 🇩🇪 Deutsch 🇵🇹 Português
🇩🇰 Dansk 🇷🇺 Русский
---
Cerca
---
Hanno detto

Nous sommes venus à Mantoue et nous avons effectué une visite guidée de la ville et du Palais Ducal. Notre guide était Daniele Lucchini. Maintenant nous souhaitons revenir à Mantoue avec des amis et nous aimerions réserver une visite encore avec Daniele Lucchini - Nadine B, France
---
Argomenti
Alberti  arazzi  archeologia  architettura  Beltrami  cucina  duomo  Federico II Gonzaga  filatelia  folclore  fotografia  Giulio Romano  informatica  Isabella D'Este  Lanfranco  libri  Mantegna  Matilde di Canossa  Monteverdi  mostre  Museo Francesco Gonzaga  musica  natura  Palazzo D'Arco  Palazzo della Ragione  Palazzo Ducale  Palazzo Te  Piazza Sordello  pittura  Raffaello  Sabbioneta  Sant'Andrea  Santa Barbara  scultura  sport  storia  street art  Tiziano  Unesco  Verdi  Vincenzo Gonzaga  Zandomeneghi   
---
Rubriche
Biblioteca mantovana
Il punto
Informazioni utili
Lampi di stampa
Mostre passate
Mostre virtuali
Twittagram
---
Letture
Pasquale Coddè Memorie biografiche dei pittori scultori architetti ed incisori mantovani
---
Ricorrenze mantovane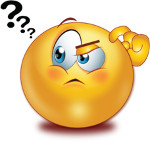 Mmh... 31 marzo...
Suggerimenti per la data di oggi?
---
Segui
---
Rete