Why Author Tours
Think of all the travels you have been told or you have read about. Many of them had taken advantage of a guide.
And, among all of those mentors we remember, the most famous is surely Virgil who guides Dante, a very special traveller, during his extraordinary itinerary through the otherworldly realms. A poet, an author and a Mantuan-born too as the most suitable guide for an exceptional tourist in a unique journey.
If you are choosing to visit Mantua and Sabbioneta, you are too surely an attentive tourist. Actually, though they are two pearls of the Renaissance, and this is why they are enlisted as Unesco heritage sites, they are not among the most popular Italian spots for travellers from abroad.
So, if you are thinking to discover Mantua and Sabbioneta, you deserve a special guide who can let you appreciate their best aspects. The Mantova Guide is the author who will lead you through the palaces and the alleys of these two little towns made great by the Gonzaga family. The Mantova Guide is the person who may make your visit of Mantua and Sabbioneta a high quality author tour.

To visit Mantua and Sabbioneta, do not hesitate to contact the Mantova Guide.
---
👉 🇮🇹 Italiano
Contatti
🖭📞 +39 0376 158 6243
📨 mantovaguide@litterae.eu
---
Lingua
🇮🇹 Italiano 🇬🇧 English 🇫🇷 Français
🇪🇸 Español 🇩🇪 Deutsch 🇵🇹 Português
🇩🇰 Dansk 🇷🇺 Русский
---
Cerca
---
Hanno detto

La visita è andata bene, ai ragazzi è piaciuta molto - Mariagrazia L, Italia
---
Argomenti
Alberti  arazzi  archeologia  architettura  Beltrami  cucina  duomo  Federico II Gonzaga  filatelia  folclore  fotografia  Giulio Romano  informatica  Isabella D'Este  Lanfranco  libri  Mantegna  Matilde di Canossa  Monteverdi  mostre  Museo Francesco Gonzaga  musica  natura  Palazzo D'Arco  Palazzo della Ragione  Palazzo Ducale  Palazzo Te  Piazza Sordello  pittura  Raffaello  Sabbioneta  Sant'Andrea  Santa Barbara  scultura  sport  storia  street art  Tiziano  Unesco  Verdi  Vincenzo Gonzaga  Zandomeneghi   
---
Rubriche
Biblioteca mantovana
Il punto
Informazioni utili
Lampi di stampa
Mostre passate
Mostre virtuali
Twittagram
---
Letture
Bartolomeo Stefani L'arte di ben cucinare, et instruire i men periti in questa lodevole professione
---
Ricorrenze mantovane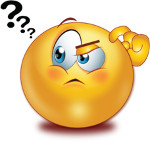 Mmh... 31 marzo...
Suggerimenti per la data di oggi?
---
Segui
---
Rete