Why Choose Mantova Guide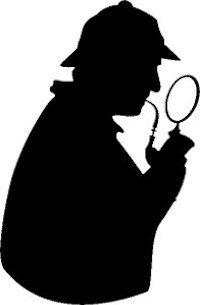 The Mantova Guide is a duly licensed tour guide.
🤔 Is that important?
More, it is a legal obligation. And transgressors should be reported to the authorities.
By the way, would you trust a doctor without a license?

The Mantova Guide is a professional tour guide, holding a regular VAT number.
🤔 Is that important?
Sure. A tour guide with no VAT number is a hobbyist practicing from time to time and providing you no invoice at all. Not exactly a guide with no license, but anyway...
Would you trust a dentist practicing as a hobbyist and providing you no invoice at all?

The Mantova Guide is touring you only in Mantua and Sabbioneta.
🤔 Is that important?
Should you need a peculiar quality product, would you go to a supermarket or to a specialized shop?

The Mantova Guide is setting a clear limit of participants per guided tour.
🤔 Is that important?
Absolutely, in case you wish, as I do, the tour to take place under the best possible conditions.
Don't tell me you would travel in a train compartment of four with other ten people. Nor that you would dine at a table of eighty with only one waiter for everybody.

The Mantova Guide is not applying surcharges for tours in foreign languages.
🤔 Is that important?
Would you be delighted to pay more for a taxi ride, just because you don't speak the driver's native language?

The Mantova Guide has a university degree in literature and humanities, and has been working for a long time in the field of art and culture.
🤔 Is that important?
Think about it: should you like to buy a cake, would you go to a random shop or to a cake shop?
Visiting a city or a monument with a tour guide is above all the pleasure of discovering their most important and fascinating aspects even in a limited time.
Moreover, it lets you understand clues, "behind-the-scenes" and points of view that you likely would not notice touring on your own.
Yet, it is also a small investment to make the most of your cultural tour.

Choose carefully the tour guide who has to make special your visit to a museum, an exhibit or a town centre.
Choose the Mantova Guide to visit Mantua and Sabbioneta.
---
👉 🇮🇹 Italiano
Contatti
🖭📞 +39 0376 158 6243
📨 mantovaguide@litterae.eu
---
Lingua
🇮🇹 Italiano 🇬🇧 English 🇫🇷 Français
🇪🇸 Español 🇩🇪 Deutsch 🇵🇹 Português
🇩🇰 Dansk 🇷🇺 Русский
---
Cerca
---
Hanno detto

Tutto molto bene, una bella visita di studio e le guide ottime, grazie - Isabella G, Italia
---
Argomenti
Alberti  arazzi  archeologia  architettura  Beltrami  cucina  duomo  Federico II Gonzaga  filatelia  folclore  fotografia  Giulio Romano  informatica  Isabella D'Este  Lanfranco  libri  Mantegna  Matilde di Canossa  Monteverdi  mostre  Museo Francesco Gonzaga  musica  natura  Palazzo D'Arco  Palazzo della Ragione  Palazzo Ducale  Palazzo Te  Piazza Sordello  pittura  Raffaello  Sabbioneta  Sant'Andrea  Santa Barbara  scultura  sport  storia  street art  Tiziano  Unesco  Verdi  Vincenzo Gonzaga  Zandomeneghi   
---
Rubriche
Biblioteca mantovana
Il punto
Informazioni utili
Lampi di stampa
Mostre passate
Mostre virtuali
Twittagram
---
Letture
a cura di Daniele Lucchini Relazioni degli ambasciatori veneti da Mantova
---
Ricorrenze mantovane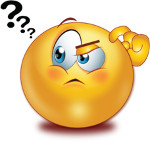 Mmh... 31 marzo...
Suggerimenti per la data di oggi?
---
Segui
---
Rete